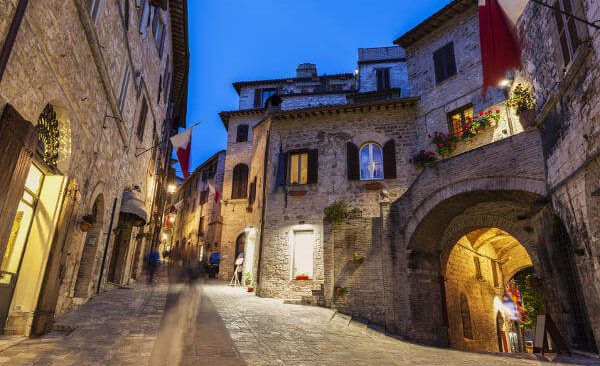 A Wedding in Assisi in pills:
In the heart of Umbria, close to Perugia, Florence, Ancona and Rome
Assisi Centre
Two elegantly decorated wedding halls located in the Assisi historical palace. One wedding hall accommodates intimate wedding with just the couple or a few guests and the second wedding hall can accommodate larger wedding groups.
Renaissance and Medieval architecture typical of the Umbria region, panoramic views & picturesque Umbrian countryside settings
Legal Binding, Civil Partnerships ceremonies
All Week
All citizenships
Budget Saver Wedding Hall in Umbria!
In the evergreen heart of the Umbria region, is the lovely town of Assisi, enriched with history, beauty and great landscape. It is the ideal italian wedding location, for a romantic wedding getaway or for couples who are after an exclusive location.
Assisi represents an ensemble of masterpieces of human creative genius, such as the Basilica of San Francesco, which have made it a fundamental reference for art history in Europe and in the world. Also, the interchange of artistic and spiritual messages of the Franciscan Order has significantly contributed to developments in art and architecture in the world.
The beautiful life and teachings of Saint Francesco, born in this town – the delicious food and wine of the Umbria region, the spectacular panoramic views and sense of hospitality in Assisi, will make this lovely Umbrian Town a perfect match for any couple dreaming of a magical wedding in Italy.
Blessing, Renewal of Vows & Commitment Ceremonies in Assisi can also take place in any location of your choice.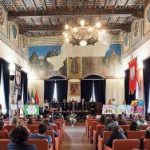 Assisi Weddings
"It is easy to surf the internet, looking at wedding companies and be dazzled by pictures. However, from our initial inquiries, it became very apparent that you and your team were very keen to ensure we got exactly what we wanted …What you delivered for us both in the process and on the day was far and above all of our expectations. "
"We had an amazing time in Italy and the most wonderful wedding day in Gubbio! We cannot thank you enough! Everyone commented on how lovely you were and how special the wedding day was"
mr & mrs Thrower (UK)
married in GUBBIO, umbria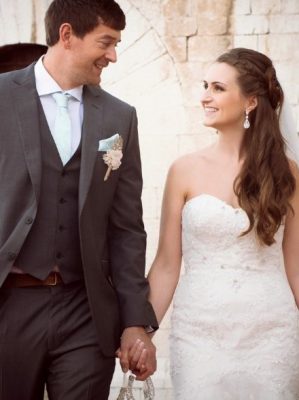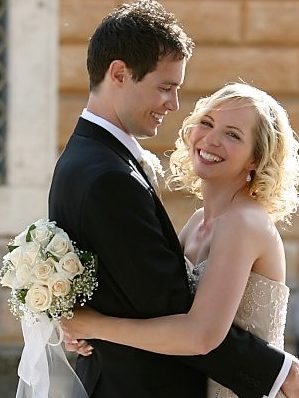 " You deserve a huge pat on the back for a job well done. We would do it all again if we could, that's how much we enjoyed ourselves. Thank you for making our dream come alive and for being so empathetic when needed"
Mr & Mrs Higgs (australia)
married in orvieto, umbria