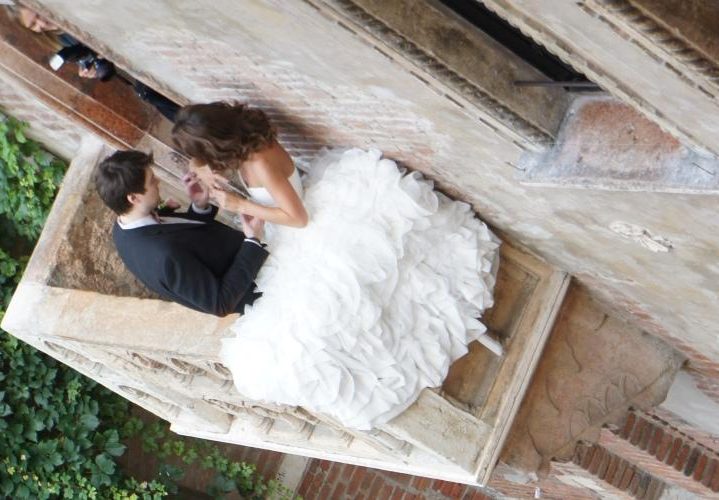 Verona, the "city of eternal love". Four hundred years ago William Shakespeare gave birth to the most famous love story in the world: Romeo and Juliet. Verona is an enchanting city, the idyllic scenery for a very special event: Your Wedding ! Whether you want a sophisticated or an intimate wedding affair, we will offer you all our undivided attention. Verona is considered the city of romance par excellence and one of the top locations for destination weddings in Italy. A Wedding in Verona would be simply amazing!
Verona Weddings
"For ensuring everything ran so smoothly, and for the absolute success that our wedding day was, we would like to thank Just Get Married in Italy from the bottom of our hearts! "
Verona really offers amazing wedding halls for your wedding in Italy, starting from the Juliet's house to the Capella dei Notai Town Hall, fabulously decorated with original frescoes and able to accommodate large weddings and parties.
Juliet's House in Verona: The building is believed to have been the family home of the Cappellos who, according to legend were Juliet's family, the Capuletis in the play. The famous balcony is part of a 14th century building known as Juliet's House in Shakespeare's play.
Juliet's Memorial: A dreamy hall dated 1500, with beautiful frescos and an ancient fireplace, ideal for wedding parties with a maximum of 60 people.
The Verona Town Hall : The gorgeous Sala Arazzi with superb frescoes and decors. It is ideal for wedding parties up to 100 people.
The Cappella dei Notai : The wedding hall is decorated with fabulous and original frescoes. It overlooks the magnificent and ancient Courthouse Yard and is ideal for wedding parties of up to 60 people.
Blessing, Renewal of Vows & Commitment Ceremonies in Verona can take place at the Villa or at any location of your choice.
" All our guests were completely blown away by the service provided. As for the wedding day itself, I can't think of a single thing that would have made it any better. Everything was just perfect!' "
Mr & Mrs BURFIELD (UK)
MARRIED IN VERONA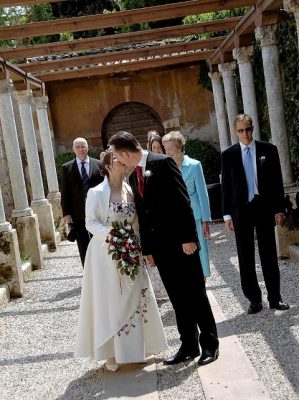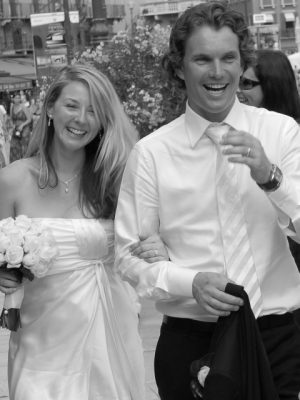 "The wedding day we had was intimate and relaxed. Most importantly, everyone had a fantastic time with nothing to do except enjoy the sunshine, the company, the food and the surroundings..."
Mr and Mrs MARTIN (AUSTRALIA)
MARRIED IN VERONA