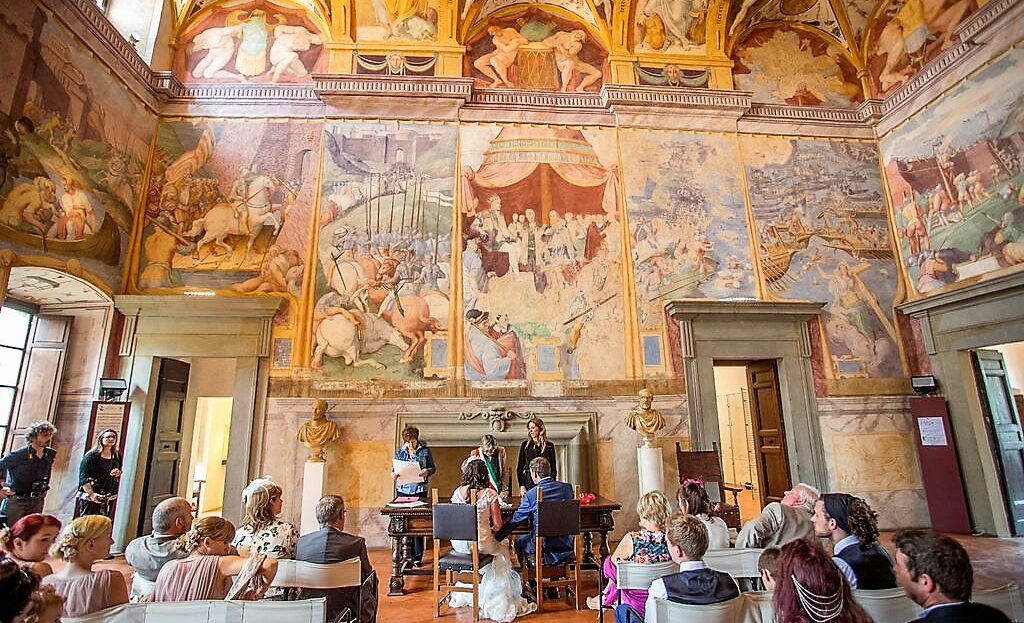 A Ceremony in Castiglione del Lago in pills:
In the south of Umbria, close to Trasimeno Lake and Rome
Indoor Venue @ a panoramic Castle overlooking Trasimeno Lake
Legal Binding Marriage, Civil Partnerships
All Week
All citizenships
Centre of town, panoramic views & venues, exclusive hotels & villas closeby
The town is a Castle, entirely surrounded by its fortified and castellated walls, rises on a promontory, and seems to be launching itself into the waters of the lake Trasimeno like a ship. The town is dominated by the Medieval Fortress with its 90' towering Keep, and by the 15th century Ducal Palace with its original frescoes.
Castiglione del Lago is also the perfect base for you and your guests, to visit the major Art Towns in Italy. In a mere half hour you are in Perugia, Assisi, Cortona, Arezzo. Within a little more than an hour you can be in Siena, Florence, Orvieto and Rome.
Blessing, Renewal of Vows & Commitment Ceremonies in Castiglione del Lago can also take place in any location of your choice.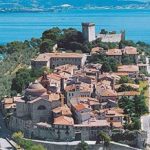 Castiglione del Lago Weddings
"Thank you for all your hard work and help in organizing our wedding in Castiglione del Lago. The Hair and Make up was fab and the Wedding Hall everything we could have wanted. Thank you so much for helping us with the best day of our lives"
"We had an amazing time in Italy and the most wonderful wedding day in Gubbio! We cannot thank you enough! Everyone commented on how lovely you were and how special the wedding day was"
mr & mrs Thrower (UK)
married in GUBBIO, umbria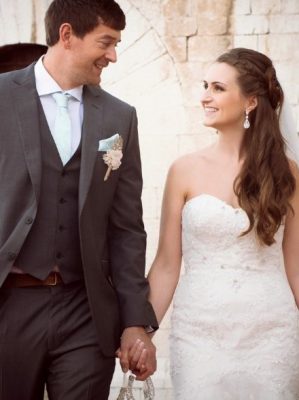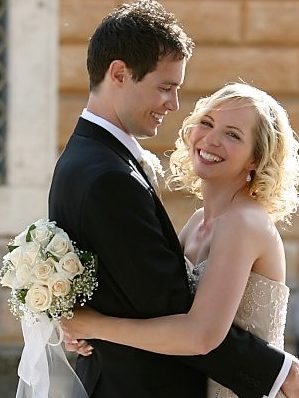 " You deserve a huge pat on the back for a job well done. We would do it all again if we could, that's how much we enjoyed ourselves. Thank you for making our dream come alive and for being so empathetic when needed"
Mr & Mrs Higgs (australia)
married in orvieto, umbria