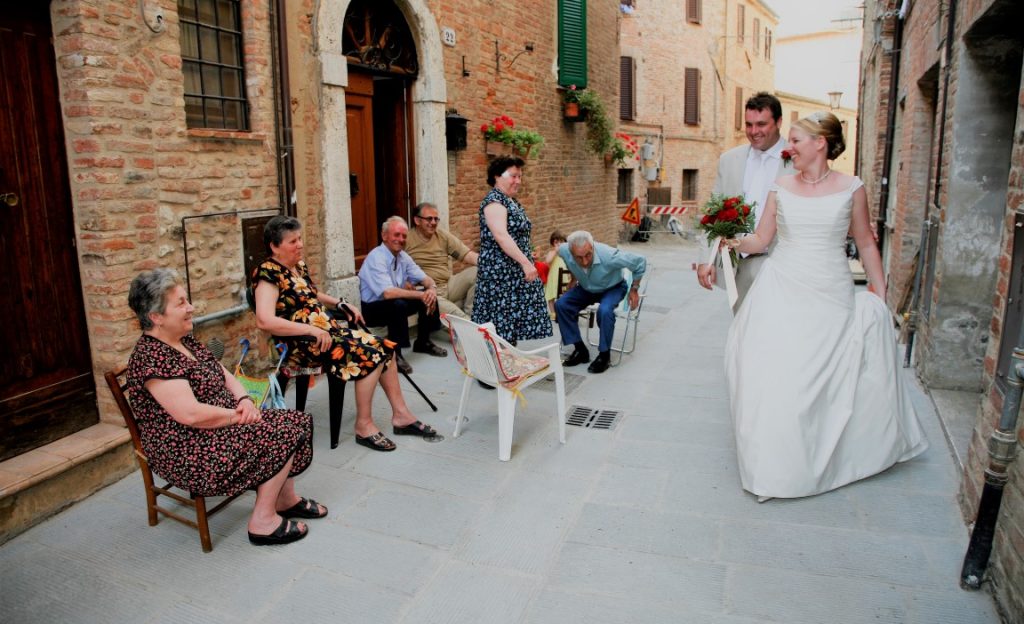 A Ceremony in Città della Pieve in pills:
Between Umbria, Tuscany & Lazio, close to Chianti, Lake Trasimeno and Rome
Two elegant weddings halls located in the Citta della Pieve historical palace. One wedding hall accommodates outdoor weddings in the cloister and a second wedding hall, accommodates indoor weddings.
Indoor and outdoor Venue
Legal Binding, Civil Unions, ceremonies
All Week
All citizenships
Centre of town, panoramic views & venues, exclusive hotels & villas closeby
Budget Saver Wedding Location in Italy!
With a wedding in Citta' della Pieve you will combine the country charm, natural beauty, and its historic cultural treasures, still perfectly preserved today in this unique Italian Village.
Città della Pieve civil weddings take place in either in the beautiful palace cloister or in an elegant decorated wedding hall. Catholic weddings are very easily organized with many ancient churches to choose from.
This characteristic village was touched by the events of the medieval history. Among the most important manifestations taking place in the town today is the Race of the Terzieri Festival and the 'Inforata'.
A parade of more than 800 personages: banner carriers, soldiers, nobles, ladies and cavaliers, people from the working class and fire eaters are walking through the main streets of the centre of town, entertaining the spectators with games of prestige and ability.
Blessing, Renewal of Vows & Commitment Ceremoniein Città della Pieve can also take place in any location of your choice.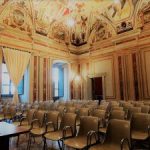 Pieve Weddings
"Prior to enlisting your wedding abroad service I emailed some couples who had used your services. Their responses only helped solidified my decision to use you!! I would be so happy to do the same for others!! "
"We had an amazing time in Italy and the most wonderful wedding day in Gubbio! We cannot thank you enough! Everyone commented on how lovely you were and how special the wedding day was"
mr & mrs Thrower (UK)
married in GUBBIO, umbria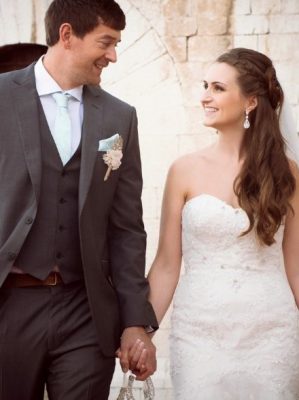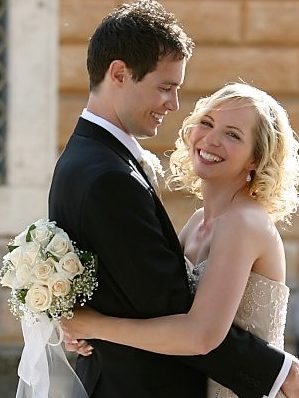 " You deserve a huge pat on the back for a job well done. We would do it all again if we could, that's how much we enjoyed ourselves. Thank you for making our dream come alive and for being so empathetic when needed"
Mr & Mrs Higgs (australia)
married in orvieto, umbria