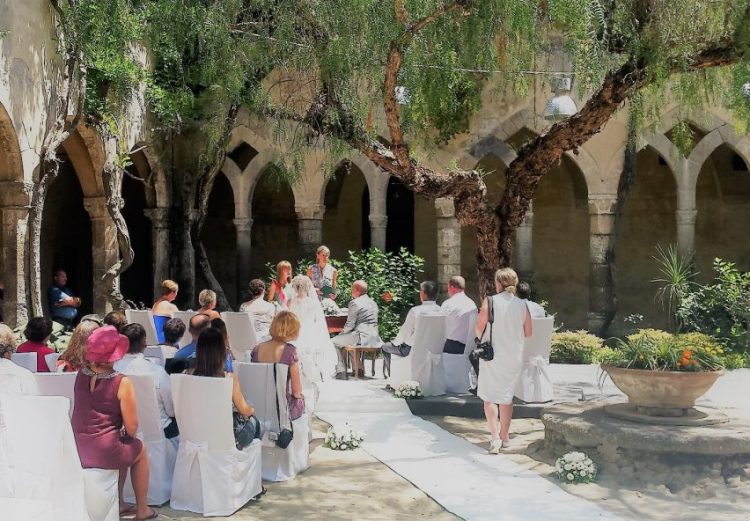 A Ceremony in Sorrento in pills:
Outdoor Wedding Venue in Sorrento
Cloister with native plants and flowers ( bad weather option available)
Romantic, scented flowers & picturesque Mediterranean plants naturally decorate the arches surrounding the ancient cloister
Civil or Symbolic ceremony
weekdays and Saturdays
All citizenships
Popular Venue ! Early bookings recommended
In a enchanted and romantic atmosphere, you will enjoy your ideal seaside wedding in Italy, having the opportunity to choose from the old town centre's cloister, like that of San Francesco in Sorrento , or the panoramic gardens & Terrace, like a wedding in Villa Fondi .
There are two more Wedding Venues available for a civil ceremony in Sorrento: The Correale's Museum and Villa Fiorentino's Gardens, both located at short distance from Piazza Tasso.
Sorrento has a landscape unique in the world! Deep valleys and majestic cliffs that form the famous Sorrento Terraces with grandeose views over the mediterrenean sea. Sorrento's gardens in springtime exhale a stirring scent of orange – blossom. The mild and dry climate for most part of the year makes Sorrento Peninsula the ideal wedding destination in every season.
Humanist, Renewal of Vows & Commitment Ceremonies in Sorrento can take place at the Cloister or at any location of your choice.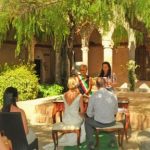 Sorrento Weddings
"We wanted to take the opportunity to thank 'Just Get Married in Italy' team for all their help in organizing our special day in Sorrento… We really felt in safe hands"
"We were so happy we picked the Amalfi Coast ! it was a absolutely beautiful location and all ran smoothly thanks to your great organisation' "
Mr & Mrs Breen
amalfi coast wedding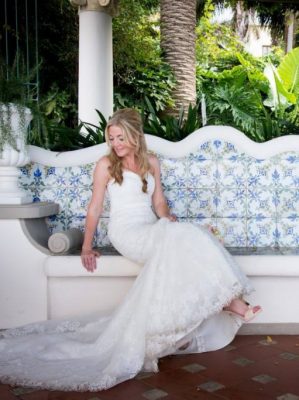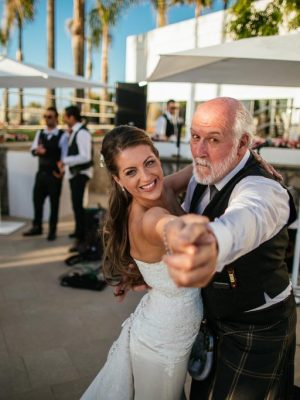 "We had the most amazing wedding day and time in Italy. Our friends and family all said how lovely the ceremony was."
amalfi coast wedding