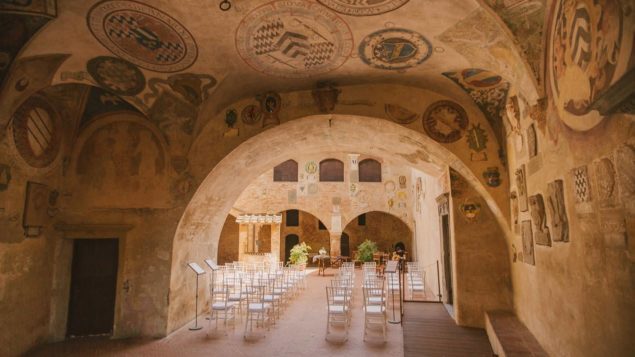 A Ceremony in Certaldo in pills:
In the heart of Tuscany, close to Siena , Florence and Arezzo
Outdoor ceremony in the elegant 14th century cloister in Palazzo Pretorio
Renaissance and medieval architecture typical of Tuscany region, panoramic views & picturesque Tuscan countryside settings
Civil ceremony
After ceremony drinks hire available
All Week
All citizenships
Exclusive Wedding Venue in Certaldo! Extremely Popular for a wedding in Tuscany. Early bookings recommended


---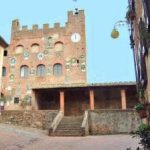 Certaldo Wedding
"It felt like we were on a film set! It was surreal! Something we will never experience again. A big Thank you to all the people at Just get Married in Italy who made our day so special"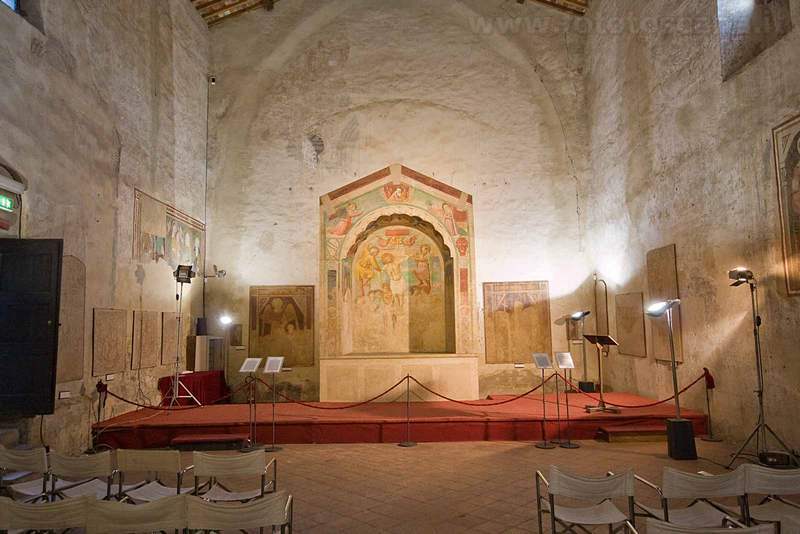 Indoor Ceremony in Certaldo:
Old Church Wedding Venue in Certaldo for Civil Weddings
Indoor Wedding Hall in Certaldo Village
Legal binding Ceremonies
All Week
All citizenships
Budget Saver Wedding Hall in Certaldo for a civil wedding in Tuscany !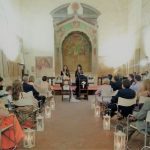 Ceremony in Certaldo
"The onsite assistance was wonderful in organizing our paperwork and at the ceremony. Deborah has a wonderful spirit that excited us all at the ceremony."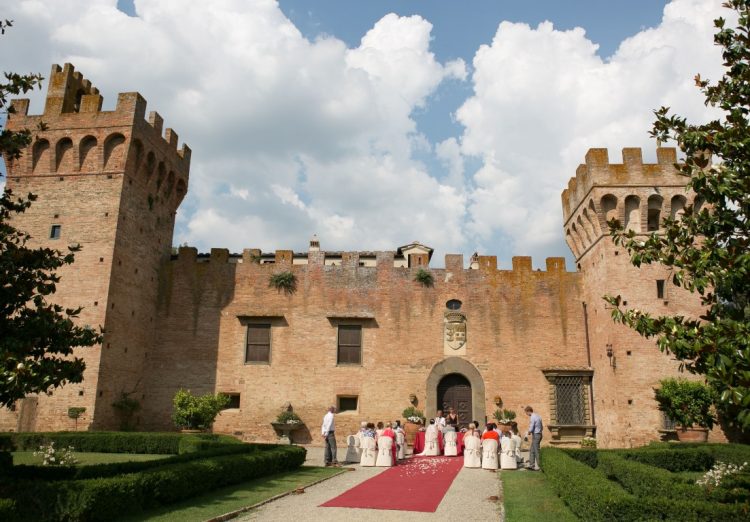 Garden Ceremony in Tuscany:
Castle Venue for Civil Weddings
Tuscany Hills, between Certaldo and San Gimignano
Legal binding, Catholic, Humanist & Symbolic ceremonies
Tuscany Castle Venue available for Wedding receptions
All Week
All citizenships
Outdoor Wedding Venue in Siena for both a ceremony and a wedding reception!
---
Certaldo village: combining beauty, picturesque alleys, medival palaces and breathtaking panoramic views will certainly match the Tuscan wedding idea of your dreams!
The most remarkable building of Certaldo is the Palazzo Pretorio (Praetorian Palace) or Palazzo of the Vicariato, situated on the higher point of the hill of Certaldo, these Palaces were constructed in 12th century. The 14th century cloisters (pictured above) located within the palace walls, is now the area allocated by the Certaldo town hall for weddings & civil ceremonies in Certaldo .
On the facade of the Palace are various coat of arms and insignia in marble, stone and ceramic (some of the Della Robbia school) of the families of the governors who were in the government at Certaldo throughout the centuries. The largest coat of arms in the center of the facade is the Medicean coat of arms. On the right of the facade is the clock tower from 1484.
The beautiful town of Certaldo is the birthplace of Giovanni Boccaccio, and still retains the ancient parts of the original medieval structure with the Praetorian Palace, monasteries, churches, towers and fortifications, characterised by the red brick buildings and roads.
In the historical center are many interesting houses-(towers), including Giovanni Boccaccio's house, one of the great poets of the medieval Italian literature. Every year during the last days of July, Certaldo organizes a manifestation called "Mercantia" partially theatre, partially feast and partially market with buskers, actors, acrobats, singers and craftsmen who show their works.
Blessing, Renewal of Vows & Commitment Ceremonies in Certaldo can take place at the Villa or at any location of your choice.
---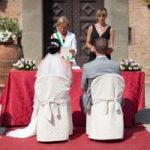 Garden Ceremony at a Tuscany Castle
"Getting married in Italy was the best decision we have ever made! San Gimignano is such a romantic place and was a perfect setting for the best day of our lives."
"Our Wedding in Florence was wonderful! It was picture perfect and we will remember it for the rest of our lives! Thank you so much for all that you did for us. it was absolutely wonderful and you made it so easy! "
JOHNNY & ASHLEY borrelli (USA)
married in florence, tuscany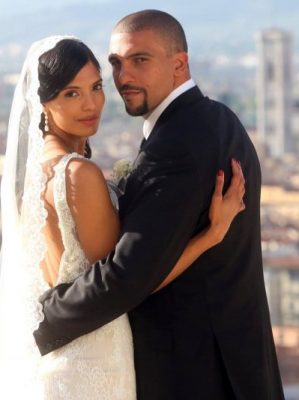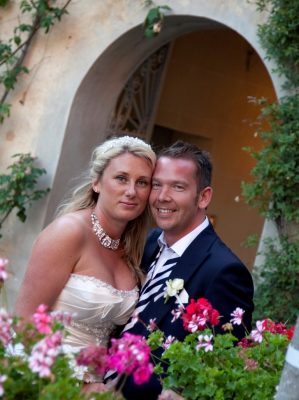 "Our wedding in Siena was beautiful, just out of a Hollywood movie. More than we could ever have hoped for or imagined, and would thorough recommend Deborah to anyone! We couldn't have done it without her and her support, experience, knowledge and good humour! "
jamie & hannah stokes (uk)
married in siena, tuscany