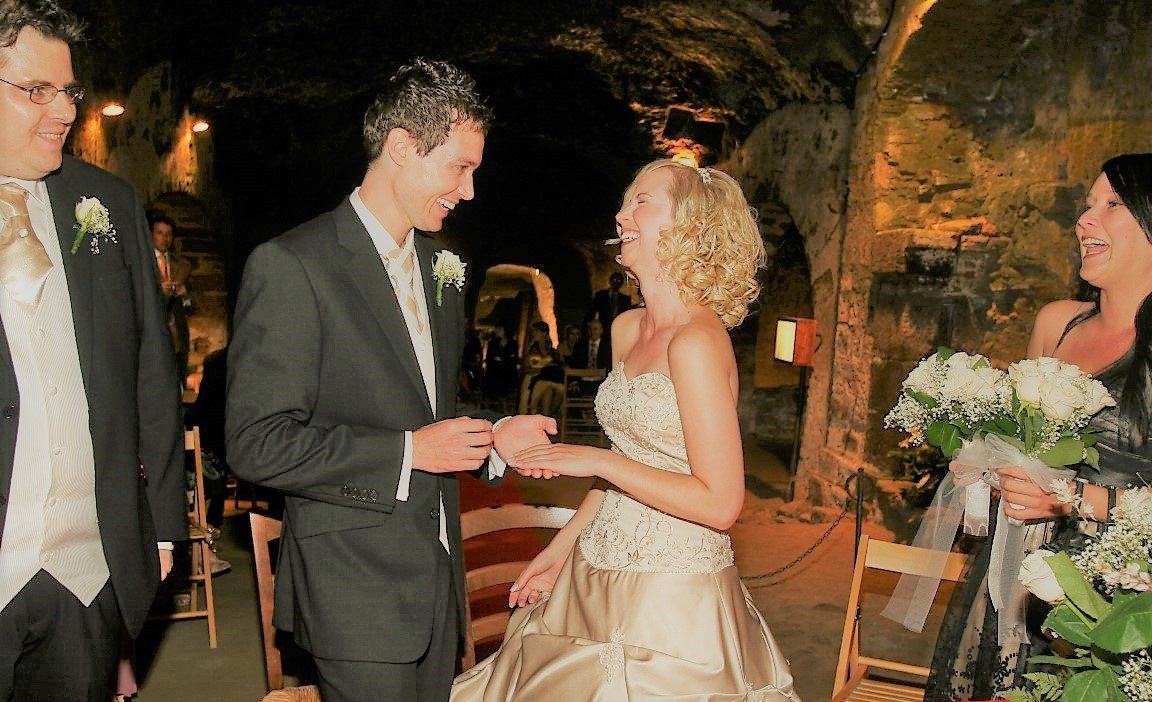 A Ceremony in Orvieto in pills:
In the heart of Umbria, close to Perugia, Florence and Rome
Wedding Halls in Orvieto include a Romantic Grotto, The Mancinelli's Theater and the Mayor's Room
Legal Binding, Civil Unions, Humanist, Renewal of Vows, Symbolic ceremonies
All Week
All citizenships
Centre of town, panoramic views & venues, exclusive hotels & villas closeby
In the centre of Italy, built in a hilly area on the summit of a tufa rock- the so called Rupe- Orvieto is a majestic and fascinating city, the perfect location for a real Italian wedding with great local food and fine wine!
The link between Orvieto and wine can be defined as ancestral. It would seem that in the past the Tufa city was called Oinarea, that is "the city where wine flows", cited by the pseudo-Aristotle in a passage Etruscan customs were described, or rather stigmatised, with regard to drink, food and pleasures.
Orvieto together with ancient churches spreadout along the etruscan town, also offers a variety of Wedding Halls for legal Weddings and Civil Unions in Italy, to match any italian wedding ideas. From Etruscan Grottos where a romantic 'out of time' ceremony will take place surrounded by hundreds of candles to a theatrical, pompeous wedding hall in the renown Mancinelli Theater of Orvieto. The town hall of Orvieto also offers two more 'elegantly decorated' wedding halls.
Blessing, Renewal of Vows & Commitment Ceremonies in Orvieto can also take place in any location of your choice.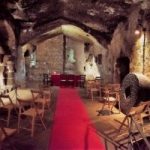 Orvieto Weddings
"I just want to say thank you so much for all your help with our Magical Wedding in Orvieto, Umbria . The experience was one we will never forget and it has created memories that we will be thrilled to be able to tell our children. "
"We had an amazing time in Italy and the most wonderful wedding day in Gubbio! We cannot thank you enough! Everyone commented on how lovely you were and how special the wedding day was"
mr & mrs Thrower (UK)
married in GUBBIO, umbria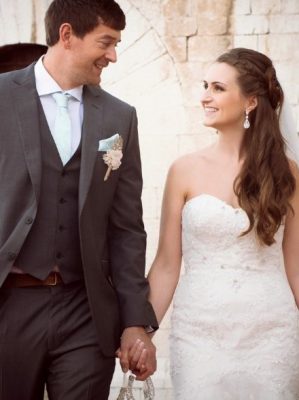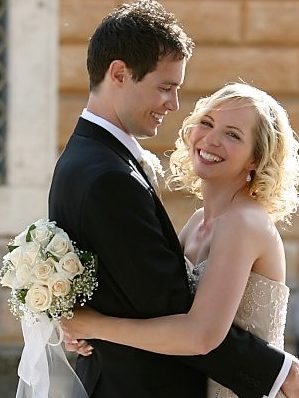 " You deserve a huge pat on the back for a job well done. We would do it all again if we could, that's how much we enjoyed ourselves. Thank you for making our dream come alive and for being so empathetic when needed"
Mr & Mrs Higgs (australia)
married in orvieto, umbria