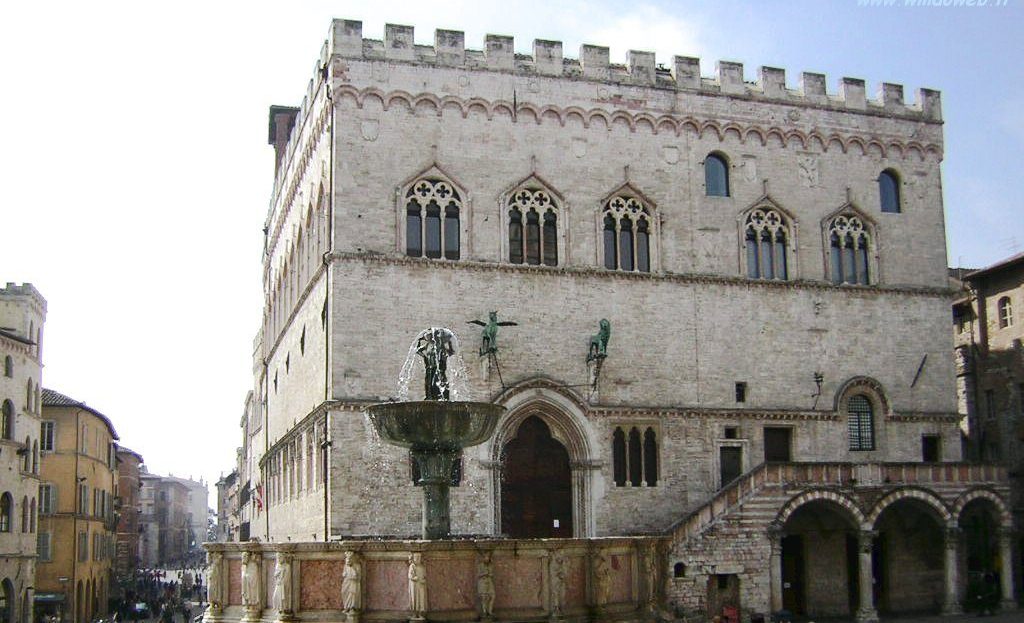 A Ceremony in Perugia in pills:
In the heart of Umbria, close to Perugia, Florence and Rome
Wedding Halls in Perugia include the majestic Palazzo dei Priori and two Italian villas
Indoor and outdoor Venue
Legal Binding, Civil Unions, Humanist, Renewal of Vows, Symbolic ceremonies
All Week
All citizenships
Centre of town, panoramic views & venues, exclusive hotels & villas closeby
Perugia is the main town of Umbria and is a very loved wedding destination, not only for the beauty but also for being a place where they have organized many international significance shows, such as Eurochocolate and Umbria Jazz, that every year attract thousands of fans. The first is kept every year in October, the second in July.
The Umbrian main city is surrounded by city walls built in Etruscan and Medieval periods. The Etruscan doors are well kept. About city walls, you can admire the Torre degli Sciri ( Tower of Sciri ), the one still upright in the city.
A wonderful example of gothic architecture is the large Palazzo dei Priori, seat of the Town Hall and where elegant wedding ceremonies in Perugia take place; inside, you can admire the Sala dei Notari and its frescos.
Chocolate lovers can visit the historic museum of Perugina, to discover secrets and curiosities of the production of the famous Baci chocolate.
From Perugia is it possible to reach easily Assisi, Foligno and towns surrounding the Trasimeno lake.
Blessing, Renewal of Vows & Commitment Ceremonies in Perugia can also take place in any location of your choice.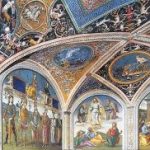 Perugia Weddings
"Prior to enlisting your wedding abroad service I emailed some couples who had used your services. Their responses only helped solidified my decision to use you!! I would be so happy to do the same for others!! "
"We had an amazing time in Italy and the most wonderful wedding day in Gubbio! We cannot thank you enough! Everyone commented on how lovely you were and how special the wedding day was"
mr & mrs Thrower (UK)
married in GUBBIO, umbria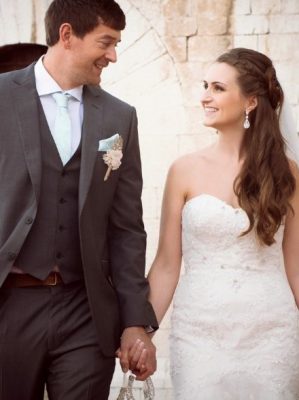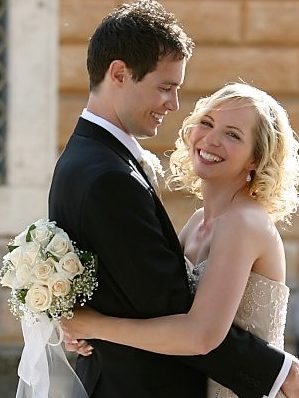 " You deserve a huge pat on the back for a job well done. We would do it all again if we could, that's how much we enjoyed ourselves. Thank you for making our dream come alive and for being so empathetic when needed"
Mr & Mrs Higgs (australia)
married in orvieto, umbria