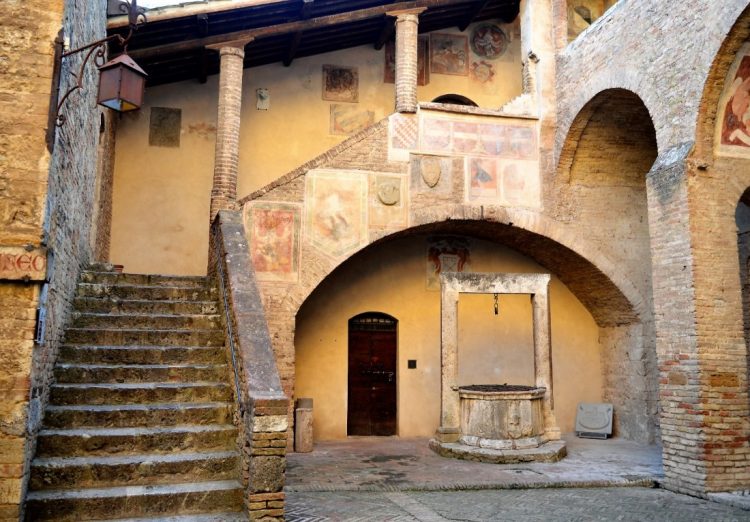 In the heart of Tuscany, close to Siena , Florence and Umbria
Palazzo Comunale, Sala Dante Wedding Hall
Renaissance and medieval architecture typical of Tuscany region, panoramic views & picturesque Tuscan countryside settings
Civil ceremony
All Week
All citizenships
Exclusive Wedding Venue in San Gimignano!


---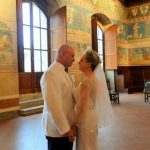 Sala Dante Wedding Hall
"It felt like we were on a film set! It was surreal! Something we will never experience again. A big Thank you to all the people at Just get Married in Italy who made our day so special"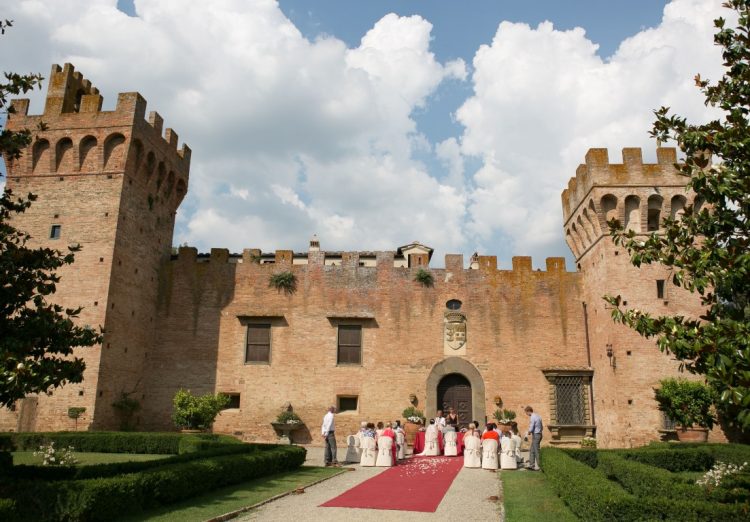 Castle Venue for Civil Weddings
Tuscany Hills, between Certaldo and San Gimignano
Legal binding, Catholic, Humanist & Symbolic ceremonies
Tuscany Castle Venue available for Wedding receptions
All Week
All citizenships
Outdoor Wedding Venue in Siena for both a ceremony and a wedding reception!
San Gimignano is the essense of a wedding in Tuscany ! With it's beauty, towers, medieval buildings and history its impossible resisting such a unique Italian wedding location !
Weddings in San Gimignano take place in the Comune (Local Town Hall, Palazzo of San Gimignano).
San Gimignano town wedding hall has a medieval feel, look & style, decorated with antiques & original ancient frescoes. A wedding in San Gimignano is a special Italian Wedding Affair ! It will be impressed in your hearts and minds of your wedding guests and family forever.
San Gimignano is situated on a hill 334 meters high and is surrounded by 13 towers. It is said that in 1300 there were 72 towers; one for each family of the wealthy city, whom through the construction of a tower showed their economic power.
The history of San Gimignano has distant roots that reach back to the ancient Romans! In San Gimignano there are numerous prehistoric remains while in the surrounding countryside there are traces of ancient Etruscan settlements and sacred sites, such as the one found at Pugiano, while the Roman presence in the area can be detected near the Fosci River at the Villa di Chiusi.
During the Middle Ages the tower was a symbol of power since the complex construction was done at a considerable cost and could be afforded by only the most influential families who were often involved in trading activities. San Gimignano, however, rather than having it's own unique architectural identity has a fusion of styles influenced by a variety of outside sources.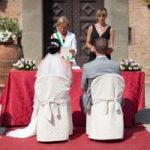 Garden Ceremony at a Tuscany Castle
"Getting married in Italy was the best decision we have ever made! San Gimignano is such a romantic place and was a perfect setting for the best day of our lives."
"Our Wedding in Florence was wonderful! It was picture perfect and we will remember it for the rest of our lives! Thank you so much for all that you did for us. it was absolutely wonderful and you made it so easy! "
JOHNNY & ASHLEY borrelli (USA)
married in florence, tuscany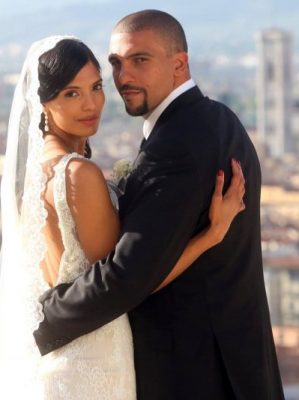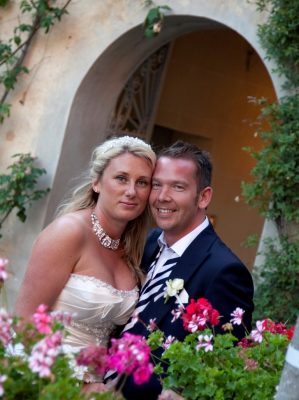 "Our wedding in Siena was beautiful, just out of a Hollywood movie. More than we could ever have hoped for or imagined, and would thorough recommend Deborah to anyone! We couldn't have done it without her and her support, experience, knowledge and good humour! "
jamie & hannah stokes (uk)
married in siena, tuscany