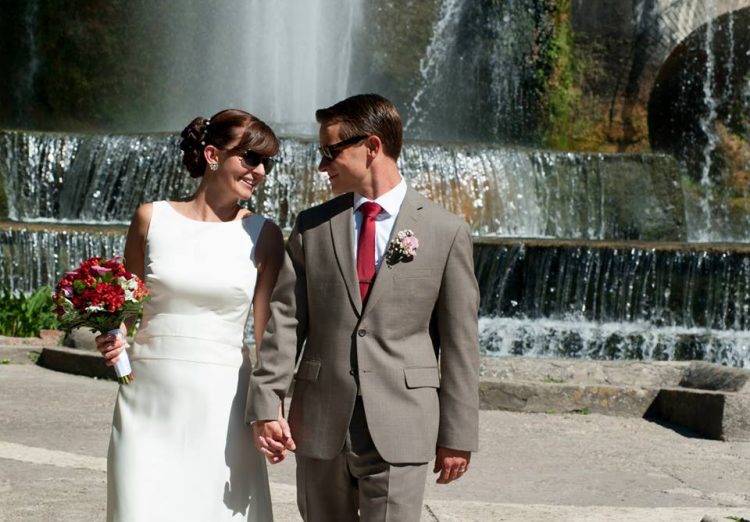 A Ceremony in Tivoli in pills:
Tivoli Wedding hall

(approx 30km /12 miles from Rome)

Wedding Hall in elegant ancient Palace
Civil or Symbolic ceremony
any day, any time
All citizenships
'Rome wedding' budget saver without compromising on style, easily accessible, close to Rome main airport, elegant Wedding Hall, fantastic locations & wedding photo backdrops
Tivoli is an elegant prestigious town, perfect for couples who are after a wedding in Rome but away from the crowded Roman wedding halls.
Tivoli is the site of some of Italy's most famous gardens & Villas, like the Tivoli Gardens and Villa D'Este which contain over 500 of the most famous fountains of Rome. Tivoli offers a long history together with ancient Temples and Villas to visit.
The Tivoli wedding hall is elegant & finely decorated, located in a 16th century convent, now used by the local town hall for weddings. There are a few wedding halls in Tivoli that can accommodate your wedding, from intimate to big and glamourous wedding ceremonies. The Red Wedding Hall in Tivoli is the finest, with ancient frescos and 16th century's details still perfectly preserved
Blessing, Renewal of Vows & Commitment Ceremonies in Tivoli can take place at the Villa or at any location of your choice.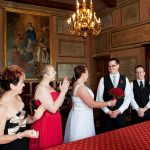 Tivoli Weddings
"The Tivoli wedding location was beautiful! What impressed us most is the way in which Just Get Married understood our requirements and never tried to take us in a direction that would make us uncomfortable"
". Everything from the hairdresser to the photographer was amazing and made our day special. Thanks so much to "Just Get Married in Italy" for giving us memories that will last a lifetime! "
Kerry & Michael (uk)
married in tivoli, lazio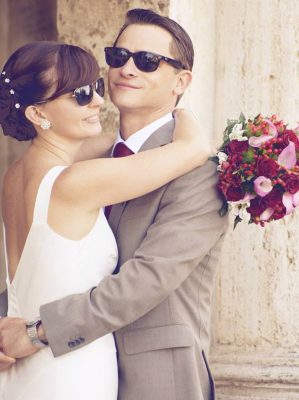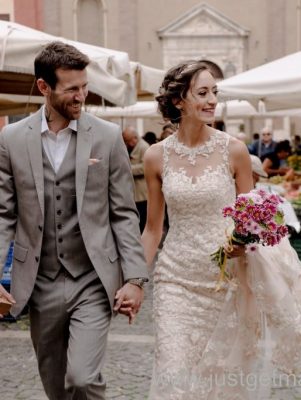 "A heartfelt thank you for helping us have the elopement of our dreams in Tivoli. There is no way we would have had the perfect wedding in Italy that we did if we didn't have you"
married in TIVOLI, LAZIO